"Love me! Kiss me!" will be released on July 15, 2019, which is the 1st digital distribution single featuring CLEYERA! Its music video is expected to be released soon. Please look forward to it! 
Digital Distribution Single "Love me! Kiss me!" - CLEYERA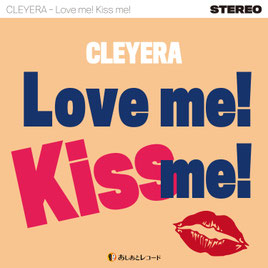 CLEYERA's 1st digital distribution single is a stunning 1960s surf rock number.
Released Date: July 15, 2019
Music:
Love me! Kiss me!(Words & Music by Atsushi Kohyama)
Distribution Stores:
Available for download worldwide via iTunes Store, Amazon Music, Spotify etc..
Click here for the list of distribution stores.